Experience the rich culture of Tibet in Bhubaneswar at Momoway – an authentic Tibetan restaurant and hospitality service. Indulge in a selection of Eastern cuisines, enjoy the warm and cozy atmosphere, and be treated to outstanding service by our friendly staff.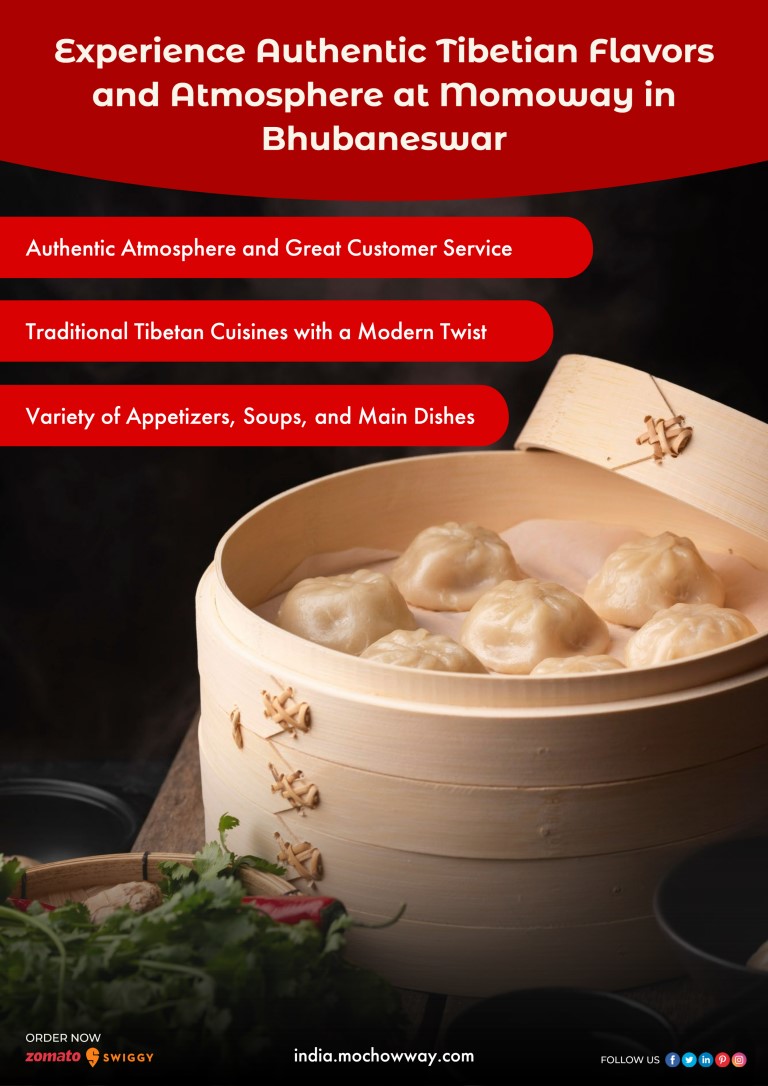 Traditional Tibetan Cuisines with a Modern Twist
Make your visit to Momoway even more special with our selection of traditional Tibetan cuisines that have been given a modern twist. Enjoy flavors like thukpa, momos, and other dishes made with fresh ingredients for an unforgettable dining experience. We take pride in providing delicious food in an atmosphere that reflects the traditional way of living of Tibet and its people.
Authentic Atmosphere and Great Customer Service
At Momoway, customers can look forward to a warm and welcoming atmosphere that truly captures the essence of authentic Tibetan culture. From our friendly and knowledgeable staff to the exquisite decor aptly reflecting ancient Tibetan culture and values, guests are sure to have a pleasant experience. Enjoy great service during your visit with attentive waiters who will ensure every single detail is taken care of for an enjoyable evening for all.
Variety of Appetizers, Soups, and Main Dishes
As for the menu, it boasts an impressive selection of appetizers, soups, and main dishes. There are more than a dozen types of dumplings, including momos, various sizzlers, and classic Tibetan dishes such as thukpa. Not to forget the wide variety of soups that can be enjoyed with or without added spices while being served in either European-style or traditional Tibetan bowls. Guests can also enjoy a menu of delicious vegetarian options prepared with fresh ingredients. These tantalizing flavors make Momoway one of Bhubaneswar's best restaurants.
Are you looking to experience an authentic Tibetian atmosphere and flavor? Look no further than Momoway in Bhubaneswar! With the taste of traditional Tibetan dishes, prepared with high-quality, organic ingredients, we're sure you'll enjoy your visit! Plus, our ambiance and atmosphere are perfect for groups and couples looking for a night out! Visit us today for an unforgettable experience!