At Momoway, we serve the best momo dishes here in Bhubaneswar. From our signature steamed and fried momos to delicious side dishes and drinks, you'll find something to tantalize your taste buds. So come by anytime and indulge in a delicious meal at our restaurant!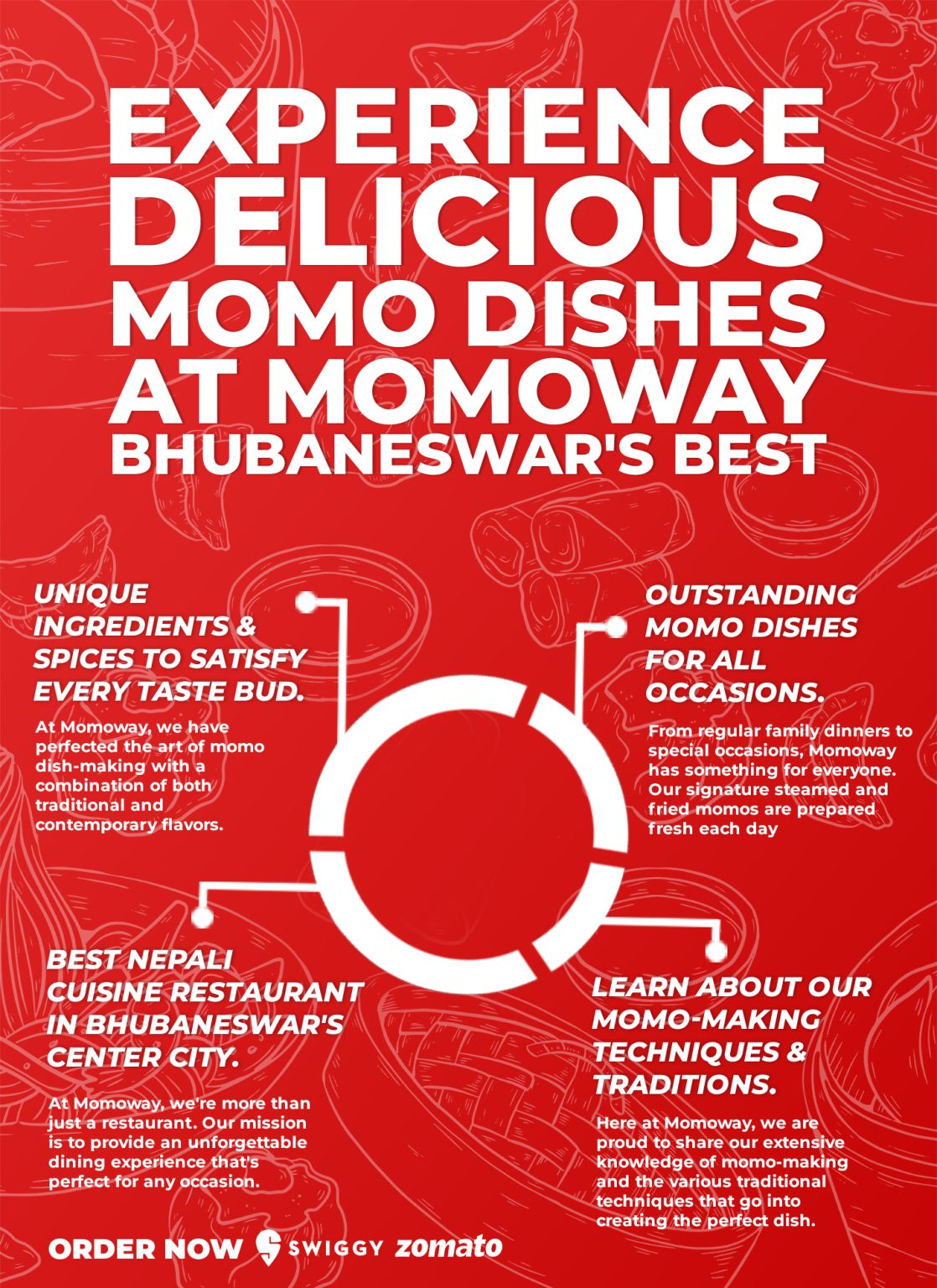 Outstanding Momo Dishes for All Occasions.
From regular family dinners to special occasions, Momoway has something for everyone. Our signature steamed and fried momos are prepared fresh each day and served with a variety of flavorful sauces, making sure every dish is unique and enjoyable. We also offer a selection of side dishes – perfect for any gathering. So come and have an unforgettable time at Momoway!
Best Nepali Cuisine Restaurant in Bhubaneswar's Center City.
At Momoway, we're more than just a restaurant. Our mission is to provide an unforgettable dining experience that's perfect for any occasion – whether it's a family dinner or an important business meeting. We use only the freshest ingredients and put in extra effort to make sure every momo dish we make is unique and delicious.
Unique Ingredients & Spices to Satisfy Every Taste Bud.
At Momoway, we have perfected the art of momo dish-making with a combination of both traditional and contemporary flavors. Our ingredients are carefully curated from various parts of India and blended with our own unique spices to create an unforgettable taste. From steamed momos served with flavorful chutney to cheese-stuffed fried momos and lots of succulent varieties in between – there's something for everyone at Momoway!
Learn About Our Momo-Making Techniques & Traditions.
Here at Momoway, we are proud to share our extensive knowledge of momo-making and the various traditional techniques that go into creating the perfect dish. Experience textures, flavors, aromas and cooking methods that have been passed down through generations of momo makers all under one roof – and with each meal, gain a newfound appreciation for Bhubaneswar's unique culinary culture. So what are you waiting for? Come experience Momoway today and tantalize your taste buds with our signature momo dishes!