Is your craving for momos too hard to ignore? Look no further than MomoWay – the easiest and most convenient way to get momos delivered right to your door! Choose from a variety of delicious, freshly-made momos and enjoy them in the comfort of your own home.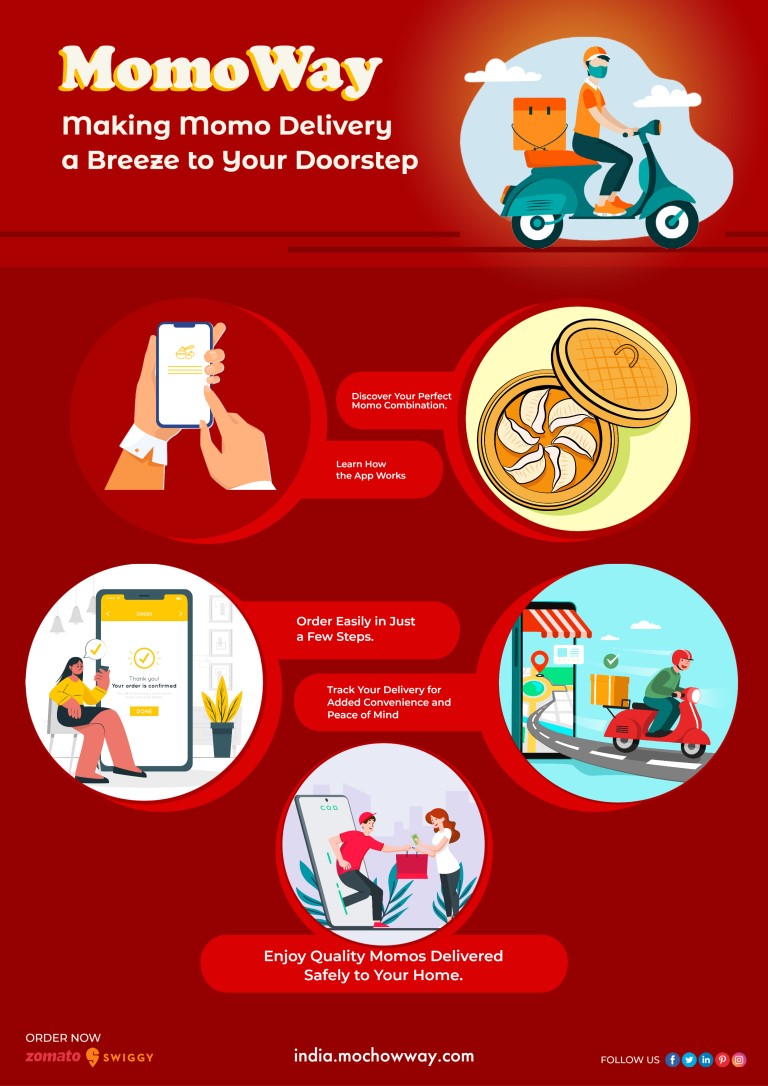 Learn How the App Works
MomoWay is the only app you need for ordering momos. Simply open the app and browse through our collection of momos from our restaurant. Choose which type you want and customize it to your preference – we've got every kind of momo imaginable! After you make your selection, place an order and pay conveniently with your credit or debit card. We'll take care of the rest, delivering delicious momos to your doorstep in no time.
Discover Your Perfect Momo Combination
With MomoWay, you can customize your order from a variety of ingredients. Choose your momos – dumplings, steamed buns, deep-fried pouches, etc. – and select the perfect combination of fillings – meat, vegetables, and sauces. Our app also allows you to choose your level of spiciness so that every bite is tailored to your taste. So get creative and discover your perfect momo combination today!
Order Easily in Just a Few Steps
MomoWay makes it simple, fast, and easy to order momos directly to your doorstep. Just select your favourite filling, place your order with a few clicks and wait for your momos to arrive at your door! So what are you waiting for? Try MomoWay today and enjoy delicious momos any time.
Enjoy Quality Momos Delivered Safely to Your Home
With MomoWay, you can be assured that your momos are made with the highest quality ingredients and delivered safely to your home. Our delivery personnel wears protective masks and gloves while delivering, ensuring minimal contact with the outside environment. With our stringent safety measures, you can have peace of mind when ordering your momos on MomoWay!
Track Your Delivery for Added Convenience and Peace of Mind
With MomoWay, you can track your order in real-time and get updates when your momos are on the way. This helpful feature helps you plan your meals and be more organized without worrying about delays or disruptions. So relax, sit back, and enjoy your freshly-made momos delivered right to your doorstep – with MomoWay!