Momoway is your destination for all the noodle deliciousness you could want! From Momos to Thukpas, Chowmein, and more, we'll have your favorite comfort food delivered right to your door in no time. So don't hesitate and order now – same-day delivery is just a few clicks away!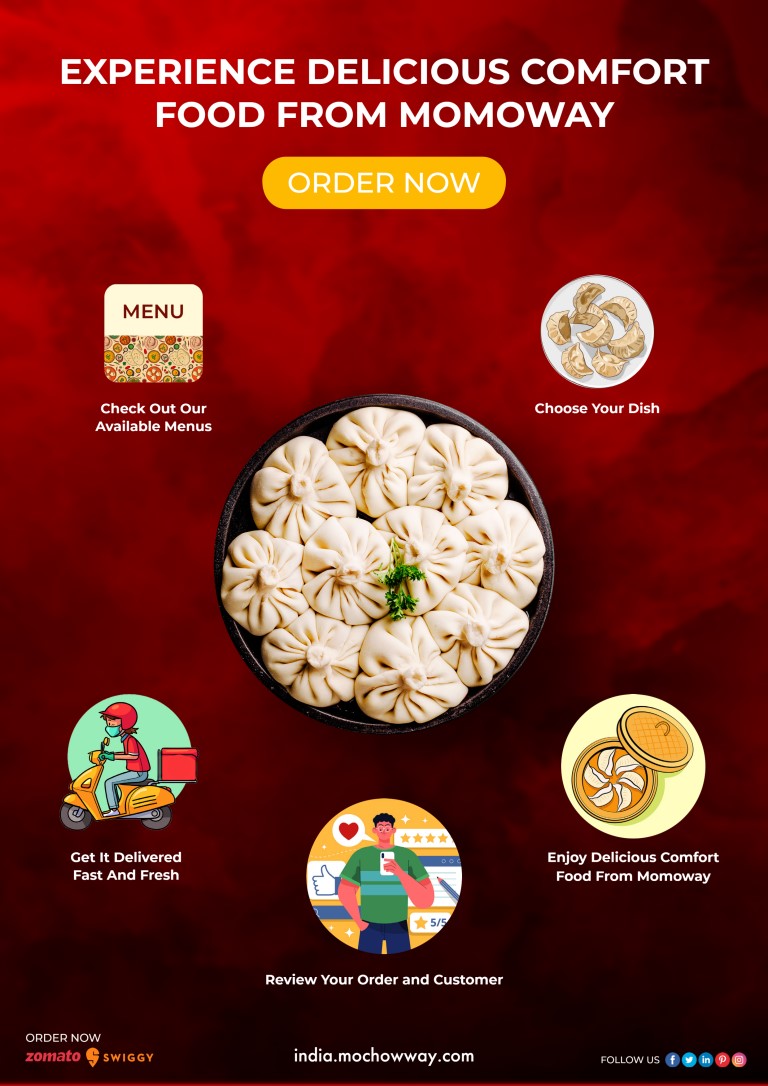 Choose Your Dish
At Momoway, the possibilities are endless! Pick your favorite dish, choose your delivery destination and get ready to indulge in our delicious comfort food. With same-day delivery available, you're never too far away from picking up a quick bite that's both tasty and affordable. Satisfy your cravings with Momoway today!
Check Out Our Available Menus
Whatever food you are craving, Momoway has it on the menu. From Momos and Thukpas to Chowmein, we have a wide selection of options for any type of craving. Our delicious comfort food is sure to hit the spot every single time. So take a look through our menus now and find your favorite dish!
Get It Delivered Fast And Fresh
With Momoway, you can get your comfort food delivered directly to your door in no time. Enjoy a delicious meal without the hassle of going out and waiting for it to be prepared. Our same-day delivery guarantees fast and fresh food every time and give you the convenience of enjoying restaurant-quality food in the comfort of your own home.
Enjoy Delicious Comfort Food From Momoway
With Momoway, you can experience delicious comfort food without leaving your house. Our diverse menu of Momos, Thukpas, Chowmein, and more can be delivered directly to your doorstep for a truly enjoyable dining experience. Enjoy restaurant-quality dishes without the wait and make the most of your time at home with quick and easy delivery from Momoway.
Review Your Order and Customer Satisfaction Survey
After you order, we would love for you to provide a review about your experience with Momoway. This will help us ensure that we are providing our customers with the best quality food and service possible. Additionally, after every order please complete our customer satisfaction survey so that we can continue to make improvements to our menu and delivery process in order to meet your needs.