Experience the best fried momos in town at Momoway! From their unique flavour combinations to their crispy crust, Momoway's fried momos are sure to satisfy your cravings. Come and savour their delicious creations and enjoy all types of momos that your heart desires.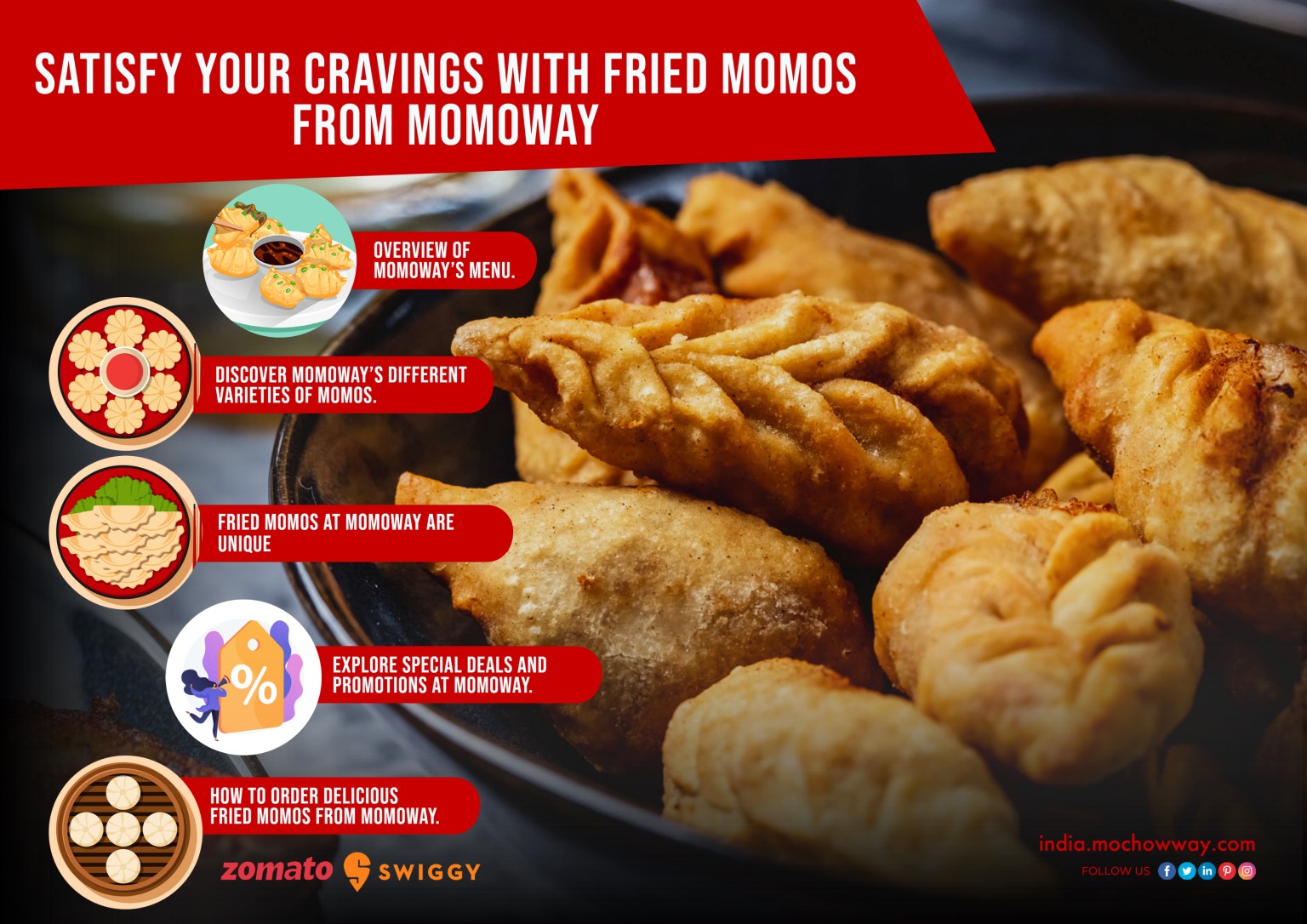 Overview of Momoway's Menu
Step into the world of Momoway, a momo dining experience unlike any other. With a selection of classic and innovative flavors to choose from, you're bound to find something that's perfect for your taste buds. Try their delicious fried chicken dumplings with spicy mayo sauces, veggie filled momos served with chutney, or signature mutton-filled momos topped with masala gravy. There's something for everyone at Momoway!
Discover Momoway's Different Varieties of Momos
Momoway has something to offer every appetite. From their classic momos to their new and exciting flavors, they have a variety of creations that are sure to satisfy. With both vegetarian and meat options available, you can indulge in different types of momos like chilli garlic momos and tandoori chicken momos. Enjoy traditional favourites like chicken tikka or bacon-wrapped grilled momos with creamy dips.
Fried Momos at MomoWay are Unique
Eating fried momos from Momoway means you get to enjoy a range of delicious and nutritious dishes. You'll get all the essential vitamins, minerals, and dietary fibre your body needs in these momos, as well as an enjoyable eating experience. Enjoy this classic and yummy snack without feeling guilty about unhealthy fats or calories; instead just delight in the amazing flavours of the different ingredients!
Explore Special Deals and Promotions at Momoway
Momoway is committed to giving its customers the best experience possible. The restaurant offers special deals and promotions regularly, so make sure you stay informed to take advantage of any great offers!
How to Order Delicious Fried Momos from Momoway
Ordering delicious fried momos from Momoway is fast, easy, and fun! All you have to do is visit our store's website. Also, you can order through Swiggy or Zomato. Once there, you can select the type of momo that you desire, the quantity, and your desired delivery date. Fill out all necessary information, complete your payment, and voila! Your order will be delivered to your doorstep in no time.