Chowmeway in Bhubaneswar, Odisha, offers an authentic and delightful chowmein dining experience for everyone! Enjoy the delicious chowmein and other items from their menu of regional specialties – all made with the freshest ingredients for a memorable meal every time.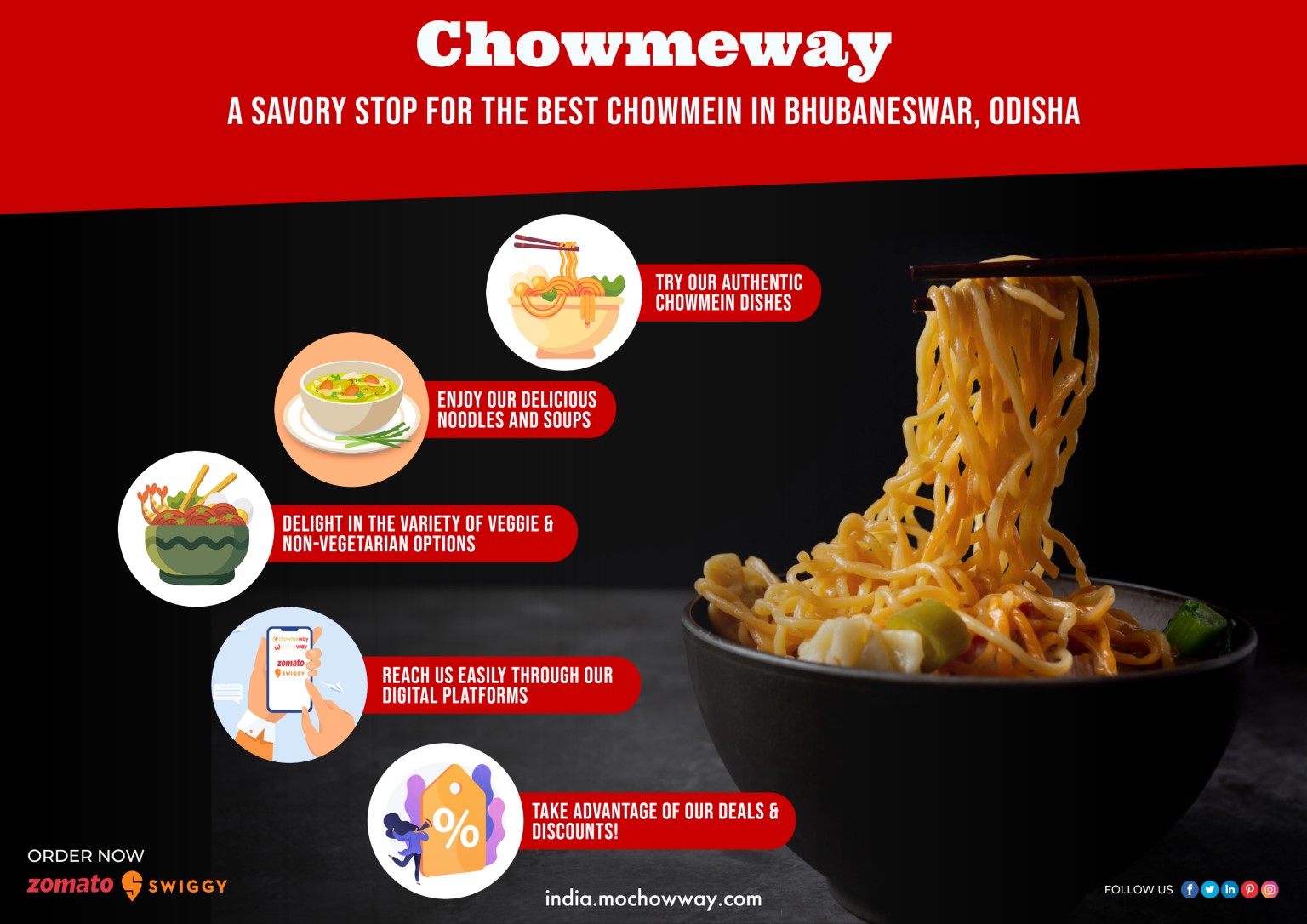 Try Our Authentic Chowmein Dishes
Chowmeway is the perfect spot for an authentic chowmein feast! Try one of our many chowmein dishes, made with fresh seasonal ingredients. Our dishes are sure to please all your senses – so come in, relax, and enjoy a delightful chowmein experience in Bhubaneswar, Odisha!
Enjoy our Delicious Noodles and Soups
Chowmeway serves up a variety of noodles and soups that are sure to tantalize your taste buds. We also offer freshly made Soups that'll make you come back for more!
Delight in the Variety of Veggie & Non-Vegetarian Options
Chowmeway's menu presents a variety of vegetarian and non-vegetarian options – including the traditional Bhubaneswar Classic Chilly Recipe. Additionally, enjoy the range of flavors in our Vegetarian Delight Platter, Shrimp Har Gow, and Vegetable Lasagna. Whatever your preference is, there's something for everyone at Chowmeway!
Reach Us Easily Through Our Digital Platforms
Chowmeway makes it easy to reach us directly through our website and social media. customers from all over Odisha can easily view our menu and find out how to come in for a delicious meal at our eatery. Additionally, follow us on Instagram and Facebook for special offers, new dishes, and updates about our restaurant.
Take Advantage Of Our Deals & Discounts!
Make sure you're taking advantage of all of the offers and promotions that Chowmeway has to offer. From restaurant discounts to special deals and more, our customers can save money while enjoying their favorite dishes. Check out our website and social media pages often so you don't miss out on any exclusive deals!